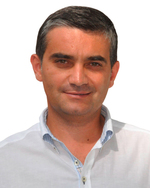 Sinaia boasts with beauty and we were long time expecting the appearance of such a book to confirm its uniqueness. A book which can unveil its history, its characters, its mysteries. A book which makes this city easier to "read". I thank architect Dan Manea for his courage to start with this initiative. I also thank him for his commitment and perseverance in concluding the initiative. The result is spectacular. Sinaia needed such an Author. Sinaia will always need people to love the city. People with the guts to leave just a little of "better" after they are gone.
Vlad Oprea,
Sinaia Mayor
---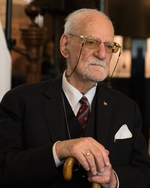 Sinaia was one of those paradises any country brags with. (…) It is an homage paid to a human settlement that also hosted extraordinary historical events. This is a book that prompts you to go to Sinaia not only for entertainment or for enjoying the sceneries it offers, but also to start a pilgrimage in an especially important historical place.
Constantin Bălăceanu-Stolnici, honorary member of the Romanian Academy, member of the Science People Academy in Romania and member of the Medical Sciences Acadademy in Romania.
---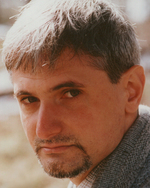 The author of "Sinaia-Oraşul Elitelor" succeeded in his effort to catch all details that made this location settlement a city differing from other Romanian cities. This difference is carefully and sensitively mapped, thus offering the reader an option to travel through Sinaia's illustrated history without the feeling that physical distances diminish the emotional closeness. The book breathes out the fragrance of an illustrated and narrated monography of Sinaia, placing itself on the border between a monography, a travel book and an album
Adrian Majuru, historian, anthropography expert, journalist and manager of the Bucharest Museum
---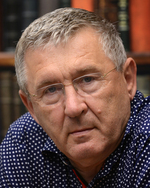 Sinaia can have a future if its historical condition blends with a modern-style project. God only knows how and what, and especially without harming history! The project might come from a single man or from the whole community, from the skies or from an unrestful traveller, or maybe from all of these. Nobody knows for sure. The city still looks for its third entrance into history, an entrance the book signed by architect Dan Manea incites us to think about.
Cornel Nistorescu, journalist
---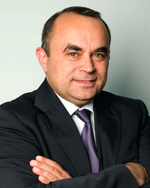 Dignity, a culture for the beautiful, respect for people and nature, honour and getting used with well done things, all these stand as values that shaped modern Romania and values that we search for now more than any time in the past. The call up made by the author for the benefit of new generations by means of a book with certain educational virtues also teaches us that we have the right and the duty to develop the city according to its exceptional past.
A bokk certainly worth reading!
Petru Crăciun, general manager, Cegedim Customer Information
---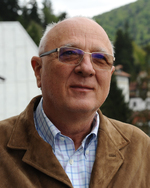 It is highly surprising that no man of culture that left a mark on this human settlement at the hem of Bucegi Mountain found the necessary time to write a history or a monography of this city.
Under the circumstances, one cannot praise too much the efforts made by a local architect, an inhabitant or Sinaia, a great lover of the mountain, who tries to reconstitute his city history by means of his profession and more than that. Actively involved in the community life, suffering for all damage idleness, sloth or lack of money cause to buildings, fountains, streets and the whole heritage left behind by our predecessors, architect Dan Manea tries to rebuild and restore buildings and monuments. This time, he does that by means of this book, where Mr. Manea tries to "rebuild" the last 150 years in the city history.
Dan Radu Ruşanu