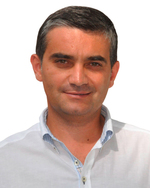 Sinaia boasts with beauty and we were long time expecting the appearance of such a book to confirm its uniqueness. A book which can unveil its history, its characters, its mysteries. A book which makes this city easier to "read". I thank architect Dan Manea for his courage to start with this initiative. I also thank him for his commitment and perseverance in concluding the initiative. The result is spectacular. Sinaia needed such an Author. Sinaia will always need people to love the city. People with the guts to leave just a little of "better" after they are gone.
Vlad Oprea,
Sinaia Mayor
---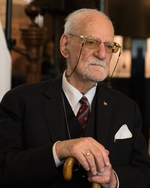 Sinaia was one of those paradises any country brags with. (…) It is an homage paid to a human settlement that also hosted extraordinary historical events. This is a book that prompts you to go to Sinaia not only for entertainment or for enjoying the sceneries it offers, but also to start a pilgrimage in an especially important historical place.
Constantin Bălăceanu-Stolnici, honorary member of the Romanian Academy, member of the Science People Academy in Romania and member of the Medical Sciences Acadademy in Romania.